"Play in Comfort" is the solution
to geta a correct ergonomic configuration, optimizing
the gaming positions thus prolonging
the player's ludic moment
PLAY IN COMFORT
System Evolution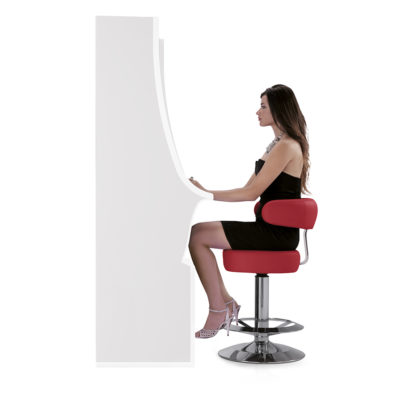 2009 – PLAY IN COMFORT BASIC
PLAY in COMFORT® BASIC allows to regulate the seat height thanks to the exclusive patented
Royal Stool® "RH" mechanism,
optimizing the seat position according to the playing panel.
This new seat swivel mechanism has two international patents and incorporates 3 main functions:
• CLUTCH • AUTOMATIC RETURN TO CENTRE • HEIGHT REGULATING SYSTEM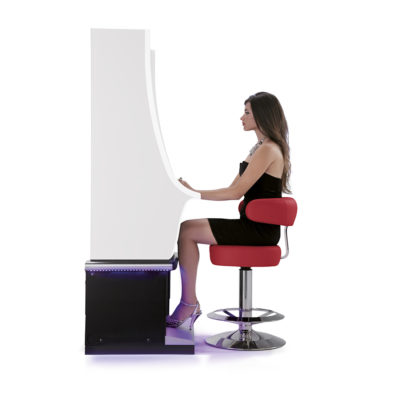 2012 – PLAY IN COMFORT TOP
PLAY in COMFORT® TOP is the patented system
revolutionizes gaming and enables slot machines
maximum revenue potential.
PLAY in COMFORT® TOP is obtained with a chair set
at the ergonomically correct height and with an adjustable height slot base.
The slot base is available in the adjustable height models
and in fixed height models thus optimizing the playing
station and considerably increasing the players' comfort.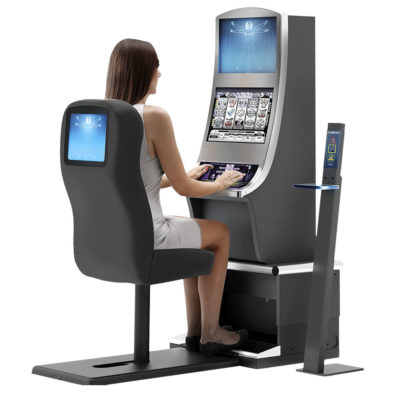 2015 – PLAY IN COMFORT GLOBAL EXPERIENCE
PLAY in COMFORT® GLOBAL EXPERIENCE integrates perfectly with
the latest versions of slot machines, which fully involve the player,
completely drawing him into the dynamic of the game.
The element that distinguishes PLAY in COMFORT® GLOBAL EXPERIENCE is the Service Call,
an integrated system able to optimize the service offered to the player and consequently the comfort.
Service Call allows the player to take advantage of the hall services (cash, bar-restaurant and technical assistance)
without losing focus on the game and therefore, increase his playing time.
---